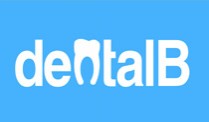 Kontakt
[contact-form-7 id="9″]
Informacije
Sretena Mladenovića – Mike 48
11090 Rakovica
Tel: 011/2335-493
Mob: 063/435-333
Web: www.dentalb.rs
Radno vreme
10 – 18 h
Stomatološka ordinacija Dental B – Dr Bačković
Stomatološka ordinacija Dental B nalazi se na Vidikovcu, u Beogradu. Osnovana je 2005. godine, i deo je porodične tradicije duge 40 godina. Dugogodišnje profesionalno iskustvo i zadovoljni pacijenti su garancija kvaliteta našeg rada i dovoljna su preporuka da nas i Vi posetite. Spoj tradicije i inovativnosti su ključ našeg uspeha, a cilj je da nadmašimo Vaša očekivanja. Ordinacija Dental B brine o zdravlju Vaših usta i zuba i lepoti Vašeg osmeha.
Naš tim čine doktori stomatologije, protetičar, kao i kolege saradnici drugih specijalnosti koji su stekli znanje na Stomatološkom fakultetu Univerziteta u Beogradu. Zahvaljujući stalnom stručnom usavršavanju u mogućnosti smo da Vam ponudimo najkvalitetnije terapijsko rešenje. Koristimo najnovije metode i savremene materijale poznatih svetskih proizvođača u svakodnevnom radu. Posebnu pažnju posvećujemo strogom protokolu sterilizacije instrumenata.
Dr Nikola Bačković, e-mail: dr.n[email protected]
Dr Dejan Bačković, e-mail: [email protected]
Ordinacija Dr Bačković pruža sve vrste stomatoloških usluga:
bolesti zuba i usta
stomatološka protetika
estetska stomatologija
preventivna i dečija stomatologija
oralna hirurgija
implantologija
ortodoncija
Zakažite besplatan pregled: 063/435-333, e-mail:[email protected],
Dental B Clinic is located in Vidikovac, southern part of Belgrade. Clinic is established in year 2005 , as a part of a 40 years long family tradition. Many years of experience and satisfied patients are the guarantee of the quality of our work and are a good recommendation for you to visit us. The combination of tradition and innovation are key of our success and our goal is to surpass your expectations. Dental B worries about the health of your mouth and teeth and beauty of your smile.
Our team consists of dentists, prosthodontist, and fellow colleagues of other specialties who have acquired their knowledge in University of Belgrade. Thanks to constant improvement, we are able to offer the best therapeutic solution. We use the latest methods and modern materials from well-known manufacturers in our daily work. There is special attention to the strict protocol in sterilization of instruments.
Dr Nikola Bačkovic, e-mail: [email protected]
Dr Dejan Bačkovic, e-mail: [email protected]
Our Dental Clinic provides all types of dental service:
dental disease and endodontics
prosthodontics
estetic stomatology
preventive stomatology
preventive stomatology
implantology
orthodontics
Call us: +381 63 435 333, e-mail: [email protected],